U prodaji je novi deluxe box set sastava Pink Floyd koji obilježava 50 godina od izlaska jednog od najlegendarnijih i najutjecajnijih albuma svih vremena, "The Dark Side Of The Moon".
Remasterirano izdanje koje prati 50. godišnjicu jednog od najprodavanijih albuma u glazbenoj povijesti, sada je dostupno u Dancing Bearovim prodavaonicama ploča. Album će također biti po prvi put dostupan u Dolby Atmosu na streaming servisima, kao i dio deluxe box seta.
Novi deluxe box set uključuje CD i gatefold vinil remasteriranog studijskog albuma te Blu-Ray + DVD audio snimke originalnog 5.1 miksa i remasterirane stereo verzije. Set također uključuje dodatni novi Blu-ray disk s Atmos mixom plus CD i LP "The Dark Side Of The Moon – Live At Wembley Empire Pool, London, 1974.".
Istovremeno, uz ovo deluxe set izdanje u prodaji je dostupno zasebno CD i LP izdanje "The Dark Side Of The Moon – Live At Wembley Empire Pool, London, 1974". Originalno snimljen u studenom 1974. tijekom zimske turneje sastava, ovo će biti prvi put da je snimak objavljen kao zaseban album, a krasi ga naslovnica originalnog crteža Georgea Hardieja iz 1973.
Knjigu "Pink Floyd – The Dark Side Of The Moon: 50th Anniversary" fanovi također imaju priliku nabaviti kao zasebno izdanje pod okriljem Thames & Hudson. Uredila ju je fotografkinja Jill Furmanovsky u suradnji s grafičkim dizajnerom i suosnivačem Hipgnosisa, Aubreyjem Powellom. Tom veličine LP-a donosi rijetke i dosad neobjavljene fotografije nastale u tom razdoblju, a odabir je napravljen u suradnji s originalnim članovima Pink Floyda.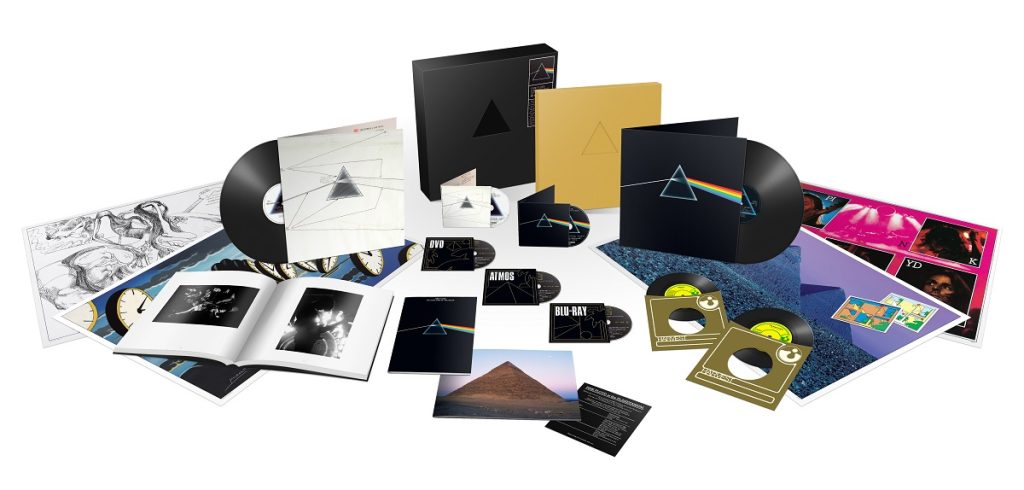 Da cijela priča bude savršeno zaokružena, ima li prikladnijeg mjesta za proslavu i doživljaj "The Dark Side Of The Moon" koji puni 50 godina od planetarija uz glazbu postavljenu na vizuale. Kliknite na poveznicu za više detalja.
Pink Floyd otkrili su putem svog službenog YouTube kanala i mini dokumentarac sastavljen od tri epizode, pod naslovom "50 Years In A Heartbeat: The Story Of The Dark Side Of The Moon".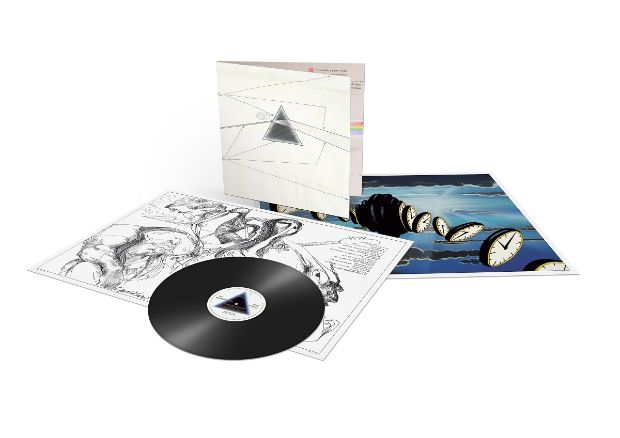 Proslavite 50 godina ovog kultnog albuma zahvaljujući slavljeničkom box setu kojeg možete nabaviti u svim Dancing Bearovim prodavaonicama te putem online trgovine – dancingbear.hr.
Za više informacija, pratite Pink Floyd:  Web stranica | Twitter | Facebook | Instagram | TikTok | YouTube