"=" ili "Equals" četvrti je po redu album Eda Sheerana u tematskoj seriji matematičkih radnji. Nakon nevjerojatno uspješnog albuma "÷"/"Divide" koji je pokorio cijelu planetu, Ed je odlučio ispitati životna iskustva unutar protekle četiri godine: brak, roditeljstvo, ali i gubitak voljene osobe.
Sheeran je ostao vjeran svom zvuku balada popraćenih gitarom, ali i proširio spektar euforičnih radijskih hitova. Album istražuje teme poput različitih oblika ljubavi ("The Joker And The Queen", "First Times", "2step"), izdržljivosti ("Can`t Stop The Rain"), očinstva ("Sandman", "Leave Your Life"), života pod svijetlima reflektora ("Tides"). Osim što predstavlja Edove doživljaje i tumačenja, album "=" uspješno obuhvaća intimu i svakodnevicu tako uzdižući univerzalna životna iskustva. Pjesma "Visiting Hours" savršen je primjer: Ed pokušava prihvatiti gubitak mentora i prijatelja Michaela Gudinskija, dok su prateće vokale otpjevali Kylie Minogue i Jimmy Barnes.
Apstraktnu pozadinu naslovnice albuma naslikao je sam Ed tijekom karantene, dok leptiri savršeno simboliziraju tematiku cijelog albuma: početak novog života.
Prvi singl s albuma "Bad Habits" objavljen je još u lipnju, a na vrhu Airplay Radio Charta je rekordnih petnaest tjedana. Na drugom mjestu mu se pridužio treći singl "Shivers", tako obarajući još jedan rekord ljestvice: prva dva mjesta drži isti izvođač. Paralelno s objavom albuma stigao je i spot za novi fokus singl "Overpass Graffiti".
Ed je oduševio fanove sudjelujući u mnogim TikTok trendovima skupivši milijune lajkova, a ususret izlasku albuma snimio je i kratke najave svake od pjesama na YouTube Shorts platformi.
Popis pjesama s albuma "="/"Equals":
Tides
Shivers
First Times
Bad Habits
Overpass Graffiti
The Joker And The Queen
Leave Your Life
Collide
2step
Stop The Rain
Love In Slow Motion
Visiting Hours
Sandman
Be Right Now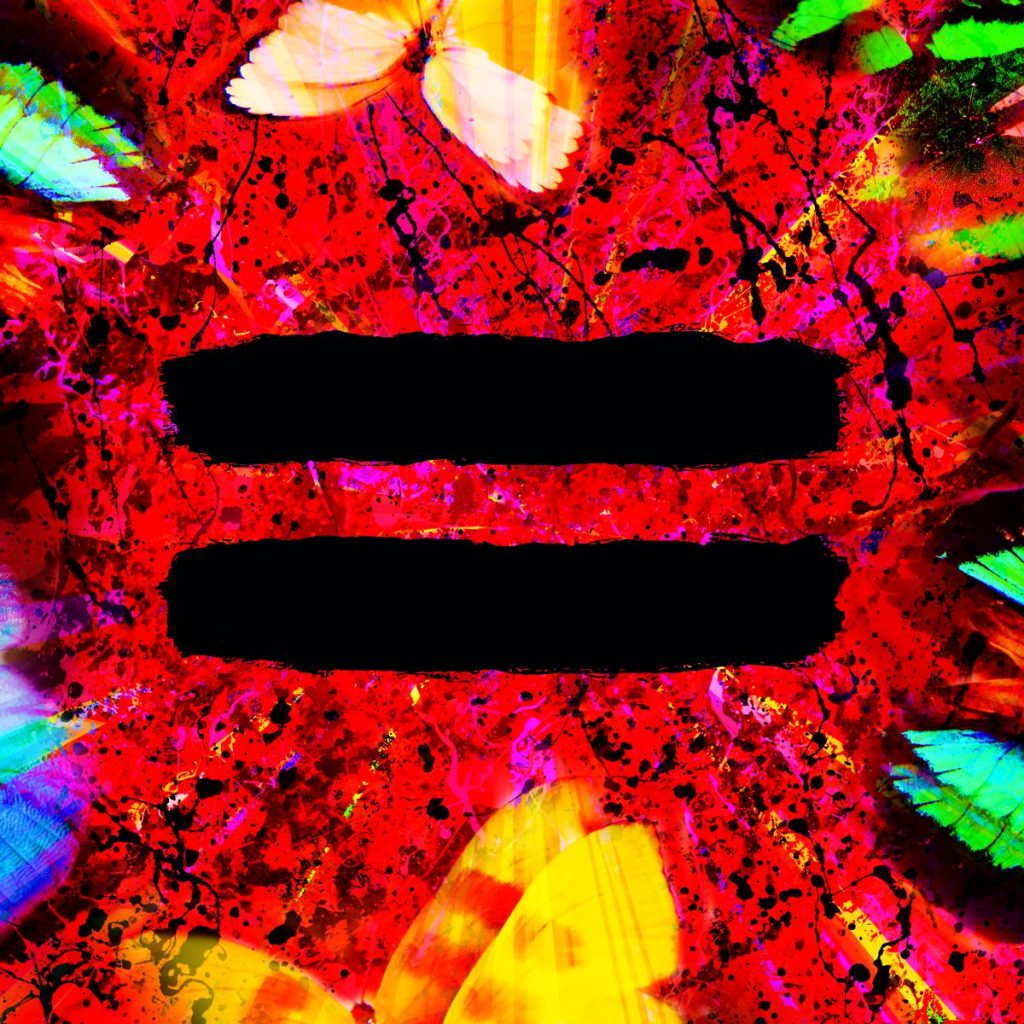 Za više informacija, zapratite Eda Sheerana na njegovoj službenoj Facebook stranici i Instagramu.
Album na CD-u i LP-u možete naručiti na Dancing Bear web shopu:
CD – https://dancingbear.hr/trgovina/ed-sheeran-confidential-cd-softpak/
LP – https://dancingbear.hr/trgovina/ed-sheeran-140g-12-white-vinyl-album/